Parent Survey
A key aspect of assessing whether the school is meeting the needs of its community is through directly asking for feedback on key areas.
Normally, this is completed through an annual survey administered by the school. The three surveys can be found at the bottom of the page including the response made by the school to each finding. However, the key findings were as follows:
February 2021
With schools being placed in lockdown, the majority of the pupils were receiving their education remotely and therefore this was the focus of the survey. The key finding from this survey was that less than 1% of parents were dissatisfied with the remote provision used during this time.
February 2020
This survey was conducted by Ofsted as their inspection took place just as the school was due to send out their own. The key finding from this survey was that 92% of our parents would recommend the school to another parent.
February 2019
This survey was conducted by the school and included the routine questions asked by the school. The key findings from this survey was a score of over 90% in almost all areas - something that the school was very proud of.
Parent view
An external measure of performance is the opinion of those parents whom already have pupils within the school. A formal method for this feedback is obtained through 'Ofsted Parent View' which looks to gain feedback on 12 key questions:
It is also the main mechanism for parents to give their views about our school to Ofsted at the time of an inspection.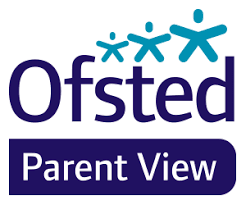 Parent View is a series of 12 questions to gather your views about your child's school:
My child is happy at this school
My child feels safe at this school
My child makes good progress at this school
My child is well looked after at this school
My child is taught well at this school
My child receives appropriate homework for their age
This school makes sure its pupils are well behaved
This school deals effectively with bullying
This school is well led and managed
This school responds well to any concerns I raise
I receive valuable information from the school about my child's progress
Would you recommend this school to another parent?
Once a school has a sufficient number of responses from parents and carers, results will be published in percentages in easy to understand graphs.
They can be viewed by schools, parents and carers and the general public on the Parent View website.
As the results for each school are saved at the end of the academic year, they can provide headteachers and governors with a useful year on year picture of parents' views.